SPIRIT LEVEL (1992)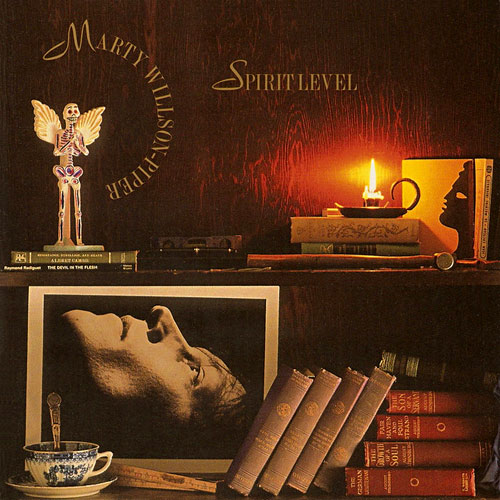 * The word "openness" is misspelled on all releases (even in printed lyrics).
Credits
Produced by Marty Willson-Piper and Andy Dare Mason.
Recorded by Andy Dare Mason at Dream Machine Studio, Stockholm, Sweden.
Mixed by Andy Dare Mason at Joe's Garage studios, Battersea, London.
All the words by MWP
All the music by MWP except Luscious Ghost and Adelle Yvonne by MWP and ADM
Cover Concept by MWP
All Photography by Håkan Lindell
Layout by Lena Carlberger at Magazine
Releases
CASS - Rykodisc RCD 10197 (USA Promo) - Advance Cassette - Cover
CD - Rykodisc RCD 10197 (USA) - July 17, 1992 - 24-page booklet with lyrics
CD - Rykodisc / Festival D 30855 7 [D 30855 (RCD 10197)] (Australia, New Zealand) - 24-page booklet with lyrics
CD - Festival D19272 (Australia)
LP - Schoolkids Records SMR-048 (USA) - April 21, 2018 - Limited Edition Record Store Day release of 500 copies - clear vinyl, gatefold sleeve, Record Store Day sticker on cover
Digital Download - Available on Bandcamp
Streaming - Available on Spotify
Notes
A specially labeled spirit level (the tool used to check if things are level) was issued to promote the album. Photo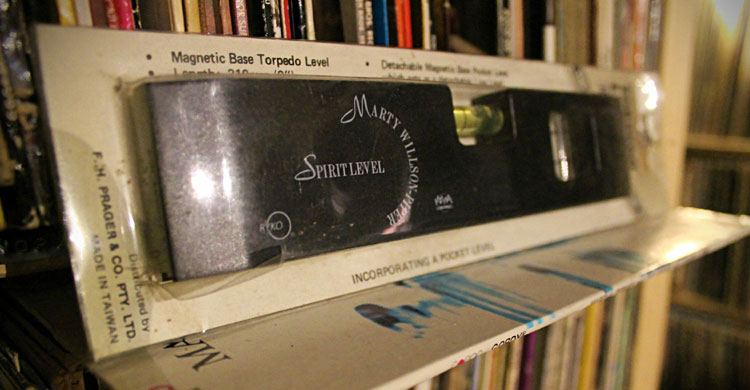 Inside the CD trayliner is reproduced a pair of pages from the 1957 essay Reflections on the Guillotine by French Algerian philosopher, author and journalist Albert Camus (as it appeared in his posthumous collection of essays Resistance, Rebellion, and Death).
Reviews & Comments