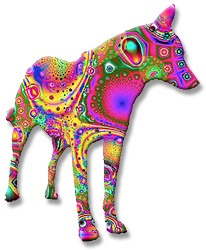 ---
These pages are maintained by Mike Fulmer.
If you notice any errors, have any suggestions,
or can add anything to the discography please contact me.
---
1st Revision by: Don Grimm - January 7, 1992
  With thanks to Paul Webb, Brent Aliverti, Karl Reinsch.
2nd Revision by: Morten Skjefte - April 1993
  With thanks to Steve Kilbey, Andrew (typing, australian rarities),
  Magnus Ring, Karl Reinsch, Bucketfull of Brains, subscribers to the
  Seance mailing-list.
3rd Revision by: David Allen
  With thanks to The Church, Dave Scotton, Mark Morgan.
4th Revision by Kevyn Marshall - November 20, 1996
  With thanks to Karl Taylor and Mike Fulmer.
5th Revision by Mike Fulmer - August 8, 2000
  With thanks to Kevyn Marshall, Doug Berry, Brian Thompson, Brian Wright,
  Jon Torney, Eduardo Stodulka, Sue Campbell, Andy Voyez, Rick Fullarton,
  Christopher "chrispy" Price, Frank Jaro, Chris Prescott, Mariko Yuzaki,
  Brian Hutton, Rod Collins, Fernando J. Rodriguez, Glenn J. Page, Ryan
  Murdock, Morgan Arbogast, Ori Ashman, Hans Beckers, Derek Woodcock,
  John Bryan, Tiare Helberg, members of the Seance mailing-list and
  Hotel Womb bulletin board, fans on Facebook, and The Church.