THE BEST OF THE RADIO SONGS (2010)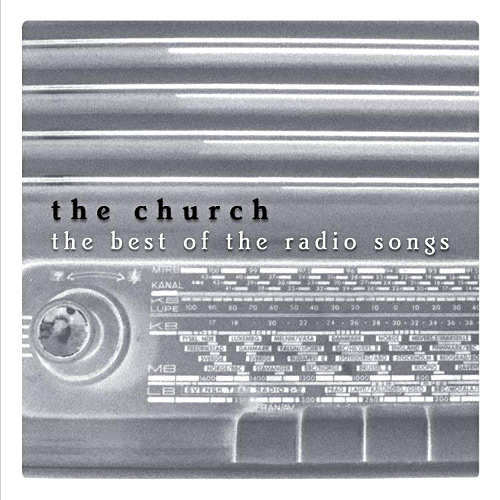 Tracks
(click a title for details)
Releases
CD - EMI Australia 50999 9181882 9 (Australia) - Oct. 22, 2010
Notes
Advertising write-up:
The Church are one of Australias most acclaimed and iconic bands, celebrating their 30th anniversary this year. Coinciding with their anniversary, ARIA is proud to be inducting them into the Hall Of Fame taking place at Sydney's Hordern Pavilion on 27 October (broadcast on SBS on Saturday, 30 October at 9:20 pm). Alongside this activity, EMI is very proud to be releasing their first ever comprehensive multi-label collection on one CD. Featuring 17 tracks from 1981 through to 2009, it includes all the classics: "The Unguarded Moment," "Almost With You," "Under The Milky Way," "Metropolis," "Easy" and more.
From ARIA: With their unique and distinctive guitar sounds and lyrics forever inspiring imagination, The Church have grown without compromise into one of the most well-respected rock groups amongst peers and fans the world over. A combination of chemistry, talent and desire for excellence has found the church in 2010 with the luxury of reflecting on their huge body of work, having never before stopped long enough to rest on any laurels. On their 30th anniversary The Church continue to redefine what a rock band should be whether performing live or in the studio. ARIA is proud to induct them into the Hall of Fame.
Reviews & Comments