HYPNOGOGUE (2022?)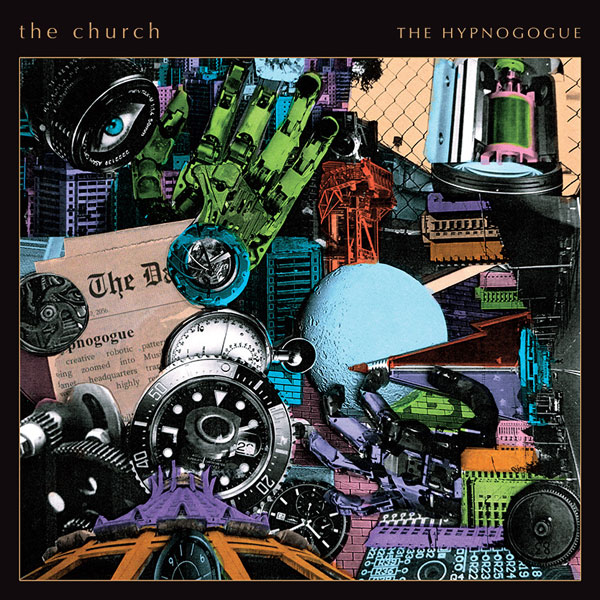 Possible Tracks
Ascendence
No Other You
Antarctica
C'est la Vie
I Think I Knew
Pleasure
Thorn
These Coming Days
Albert Ross
A Strange Past
Second Bridge
Flickering Lights
Identity Theft
Aerodrome
Babylonia
Hypnogogue
Notes
Below are some Steve Kilbey postings to various Facebook fan groups about "Hypnogogue" prior to its release.
Seance - March 21, 2022:
Hypnogogue is coming
Emerging from silence like pulling free of entropic gravity.
Anew renew
A way of doing things
One million guitars
Violin and piano
The oh so pounding drums
Bass guaranteed to throb your diaphragm
A diagram of love
Machine event process
Pulled music
Pulled slowly out of the head
Music that throws shadows
Double ambiguous
Thrice arcane
Exotica in little blue bottles
A sea of soothing sounds far off in a mist
Morning music and music for night
Crumbling stumbling meandering music
Fluorescent strings and tangerine skins
The awful wallop of destiny
Yet we slouch together the 5 of us
Towards the Hypnogogue
Only to be devoured
Seance - March 23, 2022:
A Hypnogogue coming to your area 2022. Every child player must win a prize. Music rides amazing sights. Conditions apply. May cause drowsiness. Report Incidents.
Could affect sleep. You can smell the future.
The Church (Music Band) - March 23, 2022:
Hypnogogue is coming. Massive benefits. Easy on off reusable.
Accessible. Pliant. Customise your own sounds. See what you want see. Memory expanded. Sexy trendy 100 % natural. Synchromesh. Now improved. Used by astronauts and UFO Approved. Make like the stars. New Alien Technology.
Simple to understand. Hard to Forget.
Ultra comfortable. Bio-reliable. Short outcomes. Gratifying peaks.
Affordability.
Great customer service
The Church Band fans - March 24, 2022:
The Hypnogogue with its spires of sound and deep vaults of music. The portamento afternoons that slide into a chemical sea. The memory squeezed and wrung out. The quiet hum of its great engines. The tiny space it occupies in your dreams.
This is what you wanted to hear
Violet Town - March 25, 2022:
The Hypnogogue white vaulted halls of reverberation. As the machine hums into life. Channeling all space. Defying your skill. The black madness of lust harnessed to the wheels of dream. The instruments are going crazy. The alchemical nuptials. The groan and creak of marble on marble. The blood of the musicians running hot red. The whip of the Melody. The screaming harmony. The unending thud of tomorrow.
Fans and Friends of Steve Kilbey and The Church - March 27, 2022:
The Hypnogogue is persuasive. It already knows what you want. It is combination of all the music. The rejection of all else. The wind blowing thru the lines in a storm. The imagined sound of the swooping heron. The air bursting open the wet shafted feathers. The sigh of a dead sun.
A teenage youth group of blind genius thrashing their one orgasmic epic. The old guys stoned on time itself. One more time to strap on the old axe and hew away at the encroaching silence. It's written a song for you and it's waiting for you to hear it.
A heartbreaking rush of jangling bell like feelings
You'll hear it with your eyes
Seance - March 27, 2022:
In the Hypnogogue all men are equal. A feathered zither. A Current generated by science but underwritten in magic. A mewling Les Paul and John. And Luke and Matthew. Reach out inside and find the beginning of music. The rolling out of drums. Engine voices generated as inexplicable data. The rush and the down of encryption. The double blind zoo day dawn of our extinction. Embrace the machine stranger and succumb.
Cool your heels awhile
Sleep within earshot
Dream of songs
The Church (Music Band) - March 27, 2022:
The halls of the Hypnogogue are cool and they go on forever. Stop. No vacancy. Stop. But they could squeeze you in. Stop. Wire me more yen. Stop.
The monsoon is inexorable. Stop. Wait till they hear the music they pulled out of me head love. Stop. Don't reply. Stop. It listens as well as as it plays.
The Church Band fans - March 27, 2022:
The Hypnogogue. An end to desire. Music concrete. Music from tin air. Music from an old love. Sweet music. Music from a beautiful sad old film now. A feline scratchy and hissy. A full house with real money. Music with a bitter integrity. Aloof music high on its own grooviness. Solemn processional music over the hills and far away. Behind the thorns and factories the Tiny Flowers give us hope.
Music to fall asleep to
Violet Town - March 28, 2022:
Lay down your nostalgia. Lay down your burdensome thoughts. Lay down the memory of old sleights.
The Hypnogogue has been waiting oh so patiently. It's smooth fix. It's gentle anaesthesia. It's murmuring music. It's faint music. It's mothering hold. Sink deep therefore. You will lack nothing. Sun Kim Jong extends her healing fingers. And you become one with everything
The Church Band fans - April 13, 2022:
There are 19 finished tracks.
12 will be on first album . Other tracks as bonus .
Expect a track to come in June . Then either september for full record or early 2023 .
Depending on factors beyond control
The Church (Music Band) - April 17, 2022:
It's gonna be September at the earliest and possibly early 2023 at the latest.
Exciting news we are signing with a fantastic record company in England.
The record is completely finished.
It will be on all formats including a bonus record ( of tracks that are extremely good in themselves !)
I think this record is right up there with Priest = Aura and Untitled 23.
Hoping to have a track and video for you in June.