SHRIEK: EXCERPTS FROM THE SOUNDTRACK BY THE CHURCH (2008)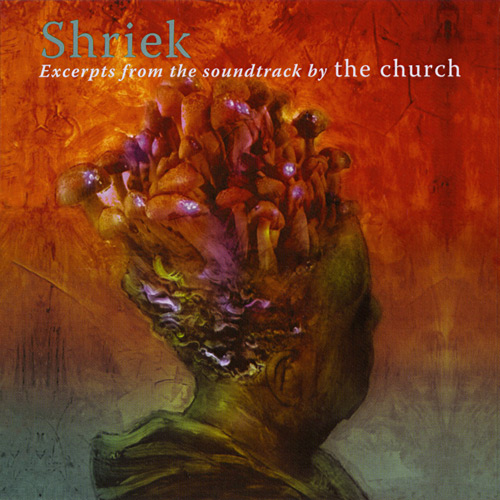 This soundtrack was created by The Church to accompany the short film Shriek: An Afterword directed by J.T. Lindroos, and based on the novel of the same name by Jeff VanderMeer.
Credits
Produced by timEbandit Powles
Music and Voices* by The Church
Steve Kilbey, Peter Koppes, Tim Powles, Marty Willson-Piper
*Voice of Janice by Tracy Redhead
Words from the book Shriek: An Afterword by Jeff VanderMeer
Recorded, Mixed & Mastered by Jorden Brebach & Tim Powles @
The Orange Room & Spacejunk III Sydney Australia
Project Coordination & Direction - MWP & Tiare Helberg
Project Concepts & Arrangements: timEbandit Powles
Cover art by Ben Templesmith www.templesmith.com
Design & Layout by Tiare Helberg & Rachel Gutek @ guppyart.com
Thanks to Robert, Neil, Ben, Rachel, Greg, Tiare, Jorden, Tracy, Jeff & Ann.
Releases
CD - Unorthodox UNO 001 (Australia) - folded cardsleeve - Track 2 missing and other problems (see below) - Disc
CD - Unorthodox UNO 008 (Australia) - Nov. 27, 2009 - Remastered, with pops removed and track listing and typos corrected - Cover
Notes
From inside the cardsleeve:
The music on this CD is based on the critically acclaimed novel Shriek: An Afterword by Jeff VanderMeer, set in his signature creation, the fantastical city of Ambergris. The novel relates the scandalous, heartbreaking, and horrifying secret history of two squabbling siblings and their confidantes, protectors, and enemies. Narrated under increasingly urgent conditions by ex-society figure Janice Shriek, the book presents a vivid gallery of characters and events, emphasizing the adventures of Janice's brother Duncan, a historian obsessed with a doomed love affair and a secret that may kill or transform him; a war between rival publishing houses that will change Ambergris forever; and the gray caps, a marginalized people armed with advanced fungal technologies who have been waiting underground for their chance to change the future of the city.
the church also contributed voice talent and music to a short film based on Shriek. For more information, visit the Shriek site at www.shriekthenovel.com and Jeff's blog www.jeffvandermeer.com. A limited edition of Shriek: An Afterword from Wyrm Publishing included this CD, along with a DVD of the movie. www.wyrmpublishing.com. You can reach the author directly at vanderworld@hotmail.com.
And this is how Steve described the album on his blog on April 9, 2008:
ooh strange stuff dark stuff
fevered music
whispery scrawly medieval bluesy
half songs
evil basslines
snakey guitars
tribesmen chanting
opera singers and mellotrons
too much in some places
a total aural trip
dig it or
you suck!
(just jokin')
The first run of this CD (Unorthodox UNO 001) omitted track 2, "Shriek Voices," even though the sleeve lists all 17 tracks. The sleeve also lists tracks titled The Grey Caps and Ambergrise, but in the book these names are spelled The Gray Caps and Ambergris. Also, this first run of CDs was plagued with pops.
Tim Powles finished work on the REMASTERED version of this album (Unorthodox UNO 008), with track 2 restored, all pops removed and typos corrected, just before leaving for the North American "So Love May Find Us" tour in June 2009.
This is the first release on The Church's own Unorthodox label. Logo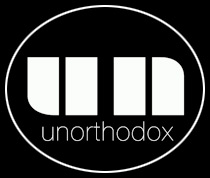 Reviews & Comments