STEPHEN CUMMINGS
Stephen Cummings was formerly the lead singer for The Sports.
ESCAPIST (1996)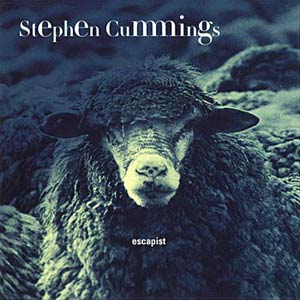 Tracks
You're A Dream

(5:08)

Taken By Surprise (3:26)

(Kilbey/Jansson) [cover of Curious (Yellow) song]

 – 

Sometimes (4:18)

(Cummings/Kilbey/Jansson)

 – 

Midnight in America (3:51) (Kilbey/Hunt) [Steve Kilbey's version is on Narcosis+ and Narcosis + More]

 – 

When God Is In Heaven

(5:31)

The Brighter The Light

(4:05)

Pretty Big Crush

(4:25)

I Will Follow You

(4:46)

Sleep With Me (3:53) (Kilbey) [Steve Kilbey's version is on Narcosis, Narcosis+ and Narcosis + More]

 – 

The Lost Girl

(5:03)

Anyone (3:53) (Kilbey/Cummings) [cover of "It Could Be Anyone," different verses]

 – 

Everything Breaks Your Heart

(4:28)
Credits
Stephen Cummings - vocals, guitar
Steve Kilbey - guitars, bass and assorted noises on most things
Robert Goodge - programming, all guitars and auras on songs 5,7,8 & 10
Chris Abrahams - piano and keyboards on songs 1,2,3 & 6
Tim Powles - drums on well-nigh everything
Marty Wilson-Piper - heavy guitars on song 11
Peter Koppes - guitars on song 12
Bill McDonald - bass guitar and things on songs 1,6 & 9
Michael Sheridan - blatant guitars on song 1
John Murphy - 'Plastic Ono' drums on song 1

Produced by Steve Kilbey. Engineered by Simon Polinski.
Recorded at Karmic Hit, Sydney
Releases
CD - Polydor 5318402 (Australia)
Digital Download - Polydor (Australia)
RRREWIND IN THE CHAPEL (1998)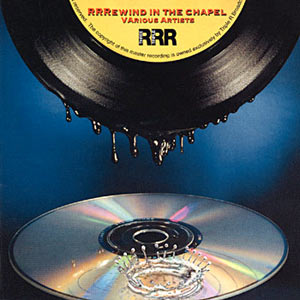 Tracks
Quasimodo's Dream

[originally by The Reels] (6:04)

- Rob Snarski
(Are You) The One I've Been Waiting For

[Nick Cave] (3:59)

- Lisa Miller
Sunshine

[Dragon] (4:14)

- Joe Camilleri
Undecided

[Masters Apprentices] (3:09)

- Stephen Cummings
Shape I'm In

[Jo Jo Zep and The Falcons] (3:56)

- Wally Kempton
Sleeping Beauty

[Divinyls] (3:45)

- Rebecca Barnard
Sorry

[Easybeats] (2:37)

- Ross McLennan
Boy On The Run

[The Dingoes] (3:50)

- Joe Camilleri
You Shook Me All Night Long

[AC/DC] (3:53)

- Rebecca Barnard
Comedown

[The Church] (5:29)

- Stephen Cummings
Black and Blue

[Chain] (3:56)

- Michael Spiby
Strangers On A Train

[Sports] (2:42)

- Wally Kempton
It's A Long Way To The Top

[AC/DC] (4:39)

- Lisa Miller
Wide Open Road

[Triffids] (3:57)

- Rob Snarski
Releases
CD - 3RRR RRR-001 (Australia) - Limited Edition
Notes
Radio 3RRR is Australia's leading public broadcaster, which prides itself on being a non-playlisted alternative to the mainstream. The radio station has produced this live album featuring some of Australia's finest singers. It was recorded 23 March 1998 at the atmospheric Chapel off Chapel in Prahan, Melbourne. All singers performed with 3RRR's "house-band" Les Casuals. This is from the CD booklet:
RRRewind in the Chapel came about after a loose discussion between mates in a cafe. We were talking about the types of gigs that we'd love to see. By the end of the afternoon we had comitted to pulling together a showcase gig of some of Melbourne's most respected artists performing their personal favourite Australian songs.
On a very wet Monday, the 23rd of March 1988, a unique show took place in the Chapel. It was particularly fascinating to witness Joe Camilleri, Steve Cummings and Chris Stockley playing supporting roles on tracks that they'd made famous. All those involved with the event did so at their own expense or for a laughably small compensation.
— Brendan Watkins, Executive Producer