THE ELECTRIC LOUNGE: STEVE KILBEY (1986)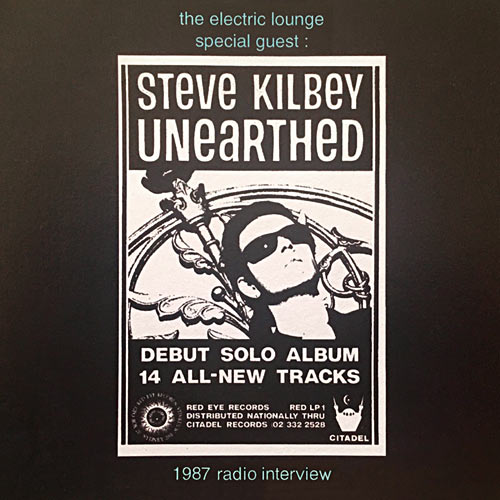 This is a 2SER (107.3 FM, Sydney) radio interview with Steve Kilbey from 13 December 1986 (not 1987 as printed on the cover), just before the release of Unearthed. The Electric Lounge was a show that billed itself as "The radio coffee-table music magazine," and at this time it aired on Saturday nights from 11pm to 12:30am.
This interview was shared on CD-R among fans on the old 'Seance' Church Mailing List (now on Google Groups). The booklet includes reprints of 2 Steve Kilbey interviews: "The Church's Rising Son" by Grant Calton (On The Street, Dec. 17, 1986) and "Wired To Earth" by Bernard Zuel (RAM, Jan. 14, 1987, #299, '86-'87 Special Double Issue).