SPEED OF THE STARS

Speed of the Stars is Steve Kilbey and Frank Kearns (a founding member of Cactus World News).
SPEED OF THE STARS (2016)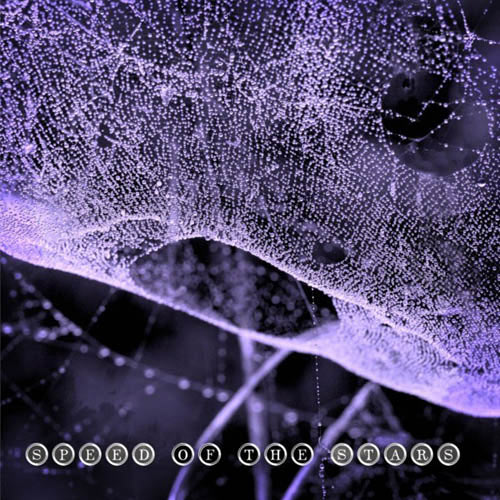 Tracks

  Media

1.
Song Within The Shell

(3:53)

2.
Heliotropic

(4:32)

/
3.
When You Think Of Falling

(3:06)

4.
Black River

(6:36)

5.
Autumn Daze

(4:14)

6.
Back Wherever

(5:19)

7.
Nepenthe

(4:57)

8.
Honolulu Bayside

(4:38)

9.
Vela Velox

(4:43)

10.
The Archaeologist

(4:33)

/
11.
Words Are Wasted

(4:56)
Credits
Speed of the Stars are Steve Kilbey and Frank Kearns
All songs written by Kilbey/Kearns except 4,7,8 written by Kilbey/Kearns/Sheehy
All Vocals, Bass, Keyboards by Steve Kilbey
All Guitars, Backing Vocals by Frank Kearns
Drums/Percussion on 2,4,5,7,8,10 by Wayne P Sheehy
Drums/Percussion on 3,6,9,11 by Barton Price
Produced by Frank Kearns with Steve Kilbey and Ted Howard
Recorded and mixed by Ted Howard in Rancom Studios, Sydney, Australia
Tracks 4,7,8 originally recorded in SALT recording studio Dublin, August 1998
Drums for 2,5,10 recorded in Ocean Studios Ireland and ebow guitar on track 5 recorded by Al Cowan
Original 2 inch tapes transferred by Dr Kerrin McKenzie and Kevin Coen (www.intonation.ie), mastered by Tim Martin
All photos by Richard Bruxner (www.blokeh.zenfolio.com) except Kilbey/Kearns photos by Russell Kilbey
Photo Art and Design by Marlon Kearns
PledgeMusic support by Julian Huntly and Cecelia Lewis
Duplication by www.allwritemedia.com
Releases
CD - Red Coral Records RCR 06 2016 05 (Ireland) - June 3, 2016
Digital Download - (Ireland) - June 3, 2016 - Available at Bandcamp, Amazon and Apple Music
Notes
Steve and Frank raised the money to complete this album at the now defunct PledgeMusic platform, reaching 127% of their goal by the May 31, 2016 end date. Excess money raised was expected to be "going towards new recording, video and hopefully a tour." All PledgeMusic contributors received a free download of their first single "Heliotropic" (320kbps MP3). On Nov. 19, 2016, all PledgeMusic contributors also received a free download of two exclusive bonus tracks: "Another Day" (full version) and "Caracas" in FLAC and 320kbps VBR MP3 formats.
This is a write-up on that site:
The band "Speed of The Stars" is Steve Kilbey of The Church and Frank Kearns of Cactus World News. Together they started work on this project way back in the late 90's.
As Frank says in a recent Sydney Morning Herald interview, "We are kindred spirits. He's a workaholic, always working on some music, painting or writing project. I met Steve when both of our bands, The Church and Cactus World News were touring together on a double bill in North America during Summer of 1986. Ive been a long term fan of his work ever since Larry Mullen Jnr tossed me a vinyl copy of 'Seance' which he had picked up on U2's first Australian tour. Forward to 1994 and I meet with Steve in London at a Church Gig when I was working with This Mortal Coil singer Deirdre Rutkowski. We hatched a plan to collaborate on a project."
Kilbey, who has registered more than 750 original songs with the Australasian Performing Right Association, values his work with Kearns as some of his finest. "This is going to sound cliched, but these are honestly the best lyrics I have ever written. It's mysterious and goes beyond your stereotype of Irishness into Celtic roots. It feels like we are tapping into a lost Celtic world."
Today Frank lives in Dublin and Steve lives in Sydney but together and working with legendary engineer Ted Howard in Rancom St studio, they have managed to almost finish off the recordings they worked on together way back in the last century.
There is also this info:
In the late 1990's The Church's Steve Kilbey and Cactus World News, Frank Kearns started a musical collaboration which is, after all these years, almost ready for you to hear. They just need your help to finish the album and get it released.
Message from Frank Kearns
A couple of years ago, following a listen through of the rediscovered tapes of Dublin recordings, myself and Steve Kilbey resolved to finish this extraordinary music. We have since written and recorded additional songs but we are 3 recordings short of an album. I am in agreement with what Steve says 'Seriously, I really think this is the best album I've been involved in'. We have already invested a lot of time and money to get to this point and now we need your help. We're excited about you hearing more of these songs as we work towards a release in May 2016, so the sooner you pledge to help us reach our goal, the sooner we will complete the album and in the process, you will become an important and valued part of this extraordinary project. With regular video updates from Dublin and Sydney, you will be constantly in the loop as we journey together to the release date.
Sharing this news with your friends will help us get the word out there!
Thanks
Frank & Steve, December 18 2015
The album was completed in Sydney, April 2016.
Long before its release, Steve wrote about this album in his blog on May 26, 2015 ("update from your 'umble 'ero").
meanwhile still
a new(ish) project called
Vela Velox; The Speed of the Stars
is falling together
this is the one begun so long ago with frank kearns the irish guitarist
he was out last month and mixed 2 thirds of the album out at rancom st studio
with ted howard who had a big input on further/deeper and el momento albums
this is definitely shaping up to be the best lyrics and singing ive ever done
i finally got the mixture right here on this still slightly unfinished record
i need to write and sing some more
but the first batch was so good its a little daunting to keep up the standard
i am really so happy with this record
its hard to describe it
organic lush warm open soothing spiritual celtic influenced
something about franks playing and his sound invokes ancient ireland
far beyond guinness and leprechauns
the mood here is gentle transcendence with small details and subtle fleeting moods
the guitar is unusually orchestral
sometimes i cant figure out what is doing what
i play bass and piano
and wayne from cactus is the mighty walloping drummer!
After its release, Steve again wrote about this album in his blog on June 9, 2016 ("the speed of the stars").
Reviews & Comments