PANGAEA (2009)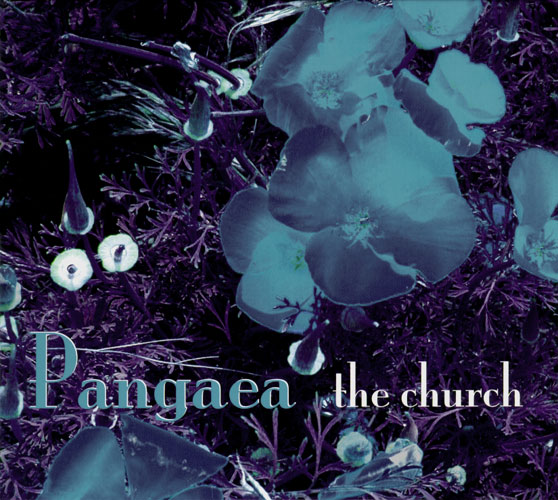 Credits
Songs by Kilbey/Koppes/Powles/Willson-Piper
Control/Chase Music Publishing/Interference Music
Recorded in Sydney Australia @ Spacejunk III & The Orange Room
by Jorden Breback & timEbandit Powles
Pangaea - Lyrics by Kilbey
Mixed by David Trump & timEbandit Powles @ Spacejunk III
Cello by Sophie Glasson, Harp by Patti Hood, Electone Organ by David Trump
LLC - Lyrics by Koppes
Mixed by Jorden Brebach @ The Orange Room
Backing vocals & percussion by Jorden Brebach
Additional backing vocals by Russell & Jane Grigg
Additional guitar recorded by Peter Koppes
Insanity - Lyrics by Willson-Piiper
Mixed by Jorden Brebach @ The Orange Room
So Love May Find Us - Lyrics by Kilbey
Mixed by timEbandit Powles @ Spacejunk III
Cello by Sophie Glasson. Violins by Michael Bridge, Harp by Patti Hood
Mastered by Don Bartley @ Benchmark Mastering
the church
Steve Kilbey, Peter Koppes, Tim Powles, Marty Willson-Piper
Design by Tiare Helberg & Rachel Gutek @ guppyart.com
Photo by Rachel Gutek
Releases
CD - Unorthodox UNO 003 (Australia) - March 9, 2009 - folded cardsleeve (digisleeve) - Disc
CD - Unorthodox UNO 003USA (USA) - folded cardsleeve (digisleeve)
Digital Download - Second Motion DA-SMR-0122 (USA) - March 6, 2009 - 320kbps MP3s
Notes
The track "Pangaea" was released on iTunes Australia on Feb. 14, 2009. Second Motion Records began selling a 320kbps MP3 of "Pangaea" shortly afterward.
In an interview for Germany's The Zillo Magazine, when asked about the song title LLC, Peter said, "LLC stands for Little Love Central and refers to my 2-year-old son's ability to bring smiles to everyone's faces with his manner."
Reviews & Comments
ADVANCE RADIO COPY (2009)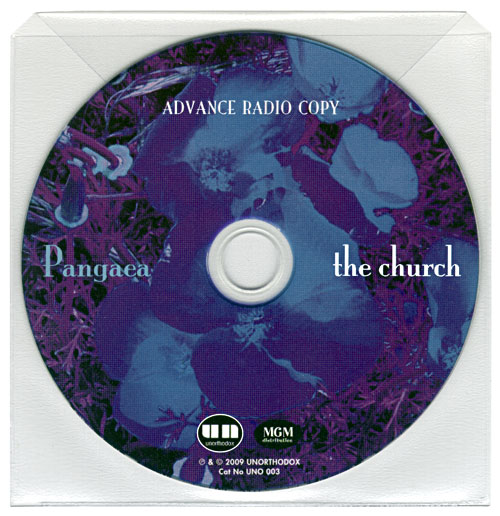 Tracks
(click a title for details)
Pangaea

(4:03)



Releases
CD - Unorthodox UNO 003 (Australia) - Disc only in clear plastic sleeve
Notes
The artwork on this disc is more blue and less red than the 4-track Pangaea release.