THE UNGUARDED MOMENT (1981/1982)
The Unguarded Moment (Album Version) (3:09)
Busdriver (4:10)
Vinyl Run-Out Groove Message
  7" Carrere CAR 212 (UK)
    Both Sides: JA TAPE ONE

The Unguarded Moment (Short Version) (3:09)
Busdriver [mislabeled as "The Bus Driver"] (4:10)
The Unguarded Moment (4:17)
Don't Open The Door To Strangers (3:24)
The Unguarded Moment (Short Version) (3:09)
The Unguarded Moment (Album Version) (4:10)
Vinyl Run-Out Groove Message
  7" Capitol SX98028 (USA Promo)
    Both Sides: MASTERED BY CAPITOL / Wally

The Unguarded Moment (4:13)
Chrome Injury (4:03)
The Unguarded Moment (4:12)
She Never Said (3:16)
The Unguarded Moment
An Interlude
The Golden Dawn (instrumental)
Vinyl Run-Out Groove Message
  Both Sides: BILBO TAPE ONE
Bilbo is Denis Blackham, formerly at Tape One, now with his own mastering business, Skye Mastering.

Vinyl Run-Out Groove Message
  Both Sides: DAMONT

Sheet Music, Tablature, Chords, etc.
101 Australian Songs For Easy Guitar (2004):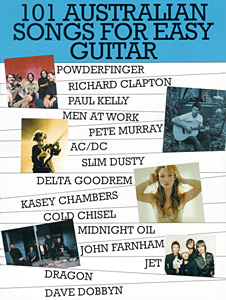 Softcover - Wise Publications (MS04063)
ISBN: 1-876871-83-0 (Australia) 228mm x 303mm, 136 pages
Includes sheet music, chords and lyrics.
Promotional Items
A promotional notepad was produced by Capitol: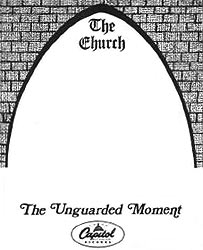 The Unguarded Moment Video

The Unguarded Moment
Original "Lost" Video
with first drummer Nick Ward

The Unguarded Moment
"Live" on Countdown (Show 280) - April 12, 1981

The Unguarded Moment
"A Psychedelic Symphony" with The George Ellis Orchestra
Live at the Concert Hall, Sydney Opera House - April 10, 2011

Bel-Air Video

Busdriver
Fan Video