COMEBACK SOUNDTRACK (2012)
by Bobby Birdhouse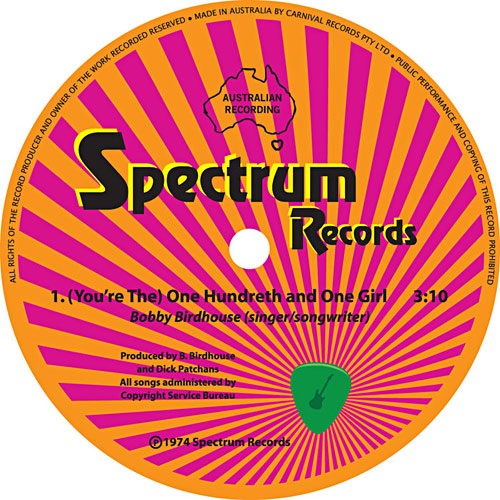 Tracks
(click a title for details)
Releases
Digital Download - Self-released (Australia) - July 19, 2012 - Available on Bandcamp
Notes
Marketing write-up:
Steve Kilbey stars in this incredibly funny short film by Bernadette Keys.
One-time teen idol Bobby Birdhouse (Steve Kilbey) has been living in obscurity for 30 years after being booed off the stage at Funbury '72 during a crippling bout of stage fright. Many flashbacks later Bobby is offered the headline act at 'Woodrock' festival. Will Bobby get back into the game? Will he be able to sing his all time Australian classic, '(You're The) One Hundred and One Girl' to the masses once more?
This quirky and colourful new short film by Bernadette Keys, produced entirely in Melbourne, playfully portrays the often unforgiving side of flash-in-the-pan fame in the music industry. Bobby has hardly worked since Funbury '72 and lives alone in the burbs surrounded by relics from the past. He spends his time listening to new-age self help tapes for stage fright and warding off his star-struck, stalking, neighbour Patti Boyd (Cecilia Opie). Tammy (Clem Bastow) Bobby's hypochondriac daughter and Tim (Daniel Nicewski) Bobby's laddish Gen Y son arrive to take some publicity shots of Bobby for Woodrock but nothing is ever straightforward in the Birdhouse menagerie. It seems old mate and roadie Snake (Sam Sejavka) may be the only one able to save the day - if he can stay awake that is....
Writer, Director Bernadette Keys has exhibited her film, photography and installation work in Melbourne, New York and Berlin since 1999. She graduated with Honors (Media Studies/Photography) from RMIT University and has lectured at RMIT and Latrobe College. She is currently developing Comeback into a television series and writing a feature film.
Reviews & Comments