STEVE KILBEY LIVE (2008)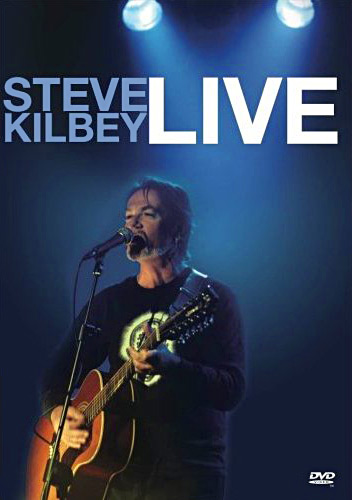 Tracks
(click a title for details)
Credits
Guitar and Vocal - Steve Kilbey
Director - Matt Davison
Producers - Kurt Shanks and Matt Davison
Associate Producer - Jozsef Fityus, Film Construction
Editor, Menu Developer - Zachari Blair, Film Construction
Director of Photography/Camera - Chris Matthews
Camera - Jason Crane
2nd Unit DVX - Matt Davison
Guitar Tech & Spiritual Guide - Paul Lightfoot
Camera Suppliers - Niche Cameras, Auckland
Concert Sound - Stage Sound, Auckland
Concert Audio Mastering - Chris Van De Geer
Lighting Designer - Aaron Hobman, NJL Productions
Stage Manager - Tiana, Transmission Room
Concert Photographer - Garry Brandon Photography
Promoter & Tour Manager - Kurt Shanks, Plus1 Presents
Tour Poster Design - Mark Roach
DVD Cover Design - Alex Lovell, OBD Creative
Releases
DVD - Plus1 Presents/Picturesque Films (Australia) NTSC, all regions, 103 minutes, 16:9 aspect ratio - Jan. 11, 2008
Notes
Recorded live at the Transmission Room, downtown Auckland, New Zealand on July 28, 2007. Special Features: Steve Kilbey live at Radio New Zealand (short interview plus "Providence" and "Wolfe"), an audio interview with Troy from bFM's Rock 'n Roll Wire accompanied by Garry Brandon's concert photos, backstage footage, and Steve reading an excerpt from his book Fruit Machine: Essays On Rock.
Press write-up:
Steve Kilbey's intimate 2007 New Zealand concert at the Transmission Room in downtown Auckland has it all - Acoustic Church classics, inspired choices from his solo career, and an insight into his influences and peers (Marc Bolan, Velvet Underground, Grant McLennan, Dylan).
Steve Kilbey Live reveals a Musician full of spirit, a magician among the spirits.
Reviews & Comments