OF SKINS AND HEART (THE ACOUSTIC SESSIONS VOL. 1) (2022)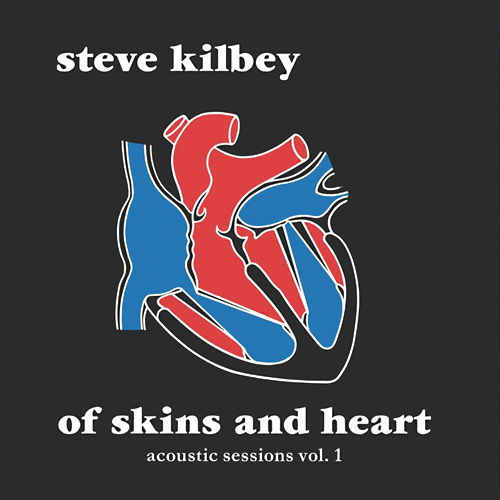 Tracks
Credits
all vocals and instruments steve kilbey
produced by steve kilbey
recorded at golden retriever marrickville sydney
engineered and mixed by tim whalen
mastered by john ruberto at mastermind
all songs written by steve kilbey except
  "the unguarded moment" (kilbey/parker)
  "sisters" (kilbey/koppes/willson-piper/ploog)
  "don't open the door to strangers" (kilbey/willson-piper)
all songs published by atv northern
Releases
LP - Public Opinion Music PUBLIC0040 (Australia) - March 4, 2022 - Red Vinyl
Sides are labeled "Right Side" and "Left Side".
CD - Public Opinion Music PUBLIC0041 (Australia) - March 4, 2022
Digital Download - Public Opinion Music (Australia)
Notes
Sales blurb:
The first in a series of acoustic reworkings of classic Church albums.
Of Skins And Heart was The Church's 1981 debut, and featured the band's first major hit "The Unguarded Moment". Steve Kilbey has reimagined the album for the 2020's as a predominantly acoustic album.
Steve's unadorned guitar and vocals grab the listener from the outset and never let go until the final ringing notes of "Don't Open The Door To Strangers". These are brilliant performances of classic songs from a truly amazing songwriter.
The track "Fighter Pilot...Korean War" on the original album is replaced here with "Sisters" and "Tear It All Away" originally from the Too Fast For You/Tear It All Away double single.
Reviews & Comments