LOVE ERA/IRONY (1997)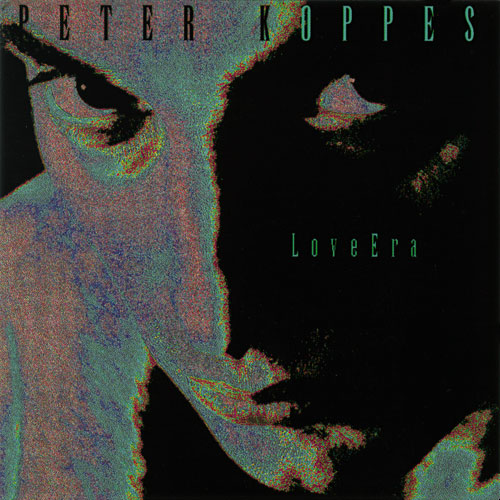 Credits
Accompaniment:
Tim Powles - Mapex drums, non-electronic percussion
Sonia Chemarin - Singing
Suzi Kivi - Singing [Message, Make A Move]
Ryan McKay - Singing [Come A Day, Thankyou], Guitar [Two In A Million, Come A Day, Apex Farmer], Bass [Two In A Million]
Michael Cook - Guitar [Sound, Message]
Melvin Stewart - Bass [Come A Day, Message, Esoterica], Singing [Apex Farmer]
Robert J. Howarth - Singing [Message]
Tex Tunks - Harmonica [Make A Move]
Produced by Peter Koppes
Mixed by Tim Powles and Peter Koppes,
   except 'Message' and 'Come A Day' with Chris Campbell
Recorded by Peter Koppes at La Maison, Bondi Beach, Australia;
   Tim Powles and Chris Campbell: at Karmic Hit Studio, Rozelle, Australia
Cover Design:
   Photography/Photo Manipulation: Tyrone Kallmeier
   Direction: Morgan Newall
   Graphics: Trevor Savage
   Layout: Julien Klettenberg
Releases
Notes
Some copies contain a hidden instrumental track located before the first track, at -3:45 on the disc. You can play it by starting to play track 1, then holding the "reverse" or "<<" button until it seeks all the way to the start of the disc. This track is written into the "pause time" or "pre-gap" at the start of the CD. (The Red Book standard requires a minimum of 2 seconds of pre-gap at the start of a CD.)
*Official title finally revealed in 2007 on the Misty Heights & Cloudy Memories 1987-2002 compilation. Various titles for the hidden track were thought to have been heard, such as "Mushrooms and Grass," "Pot Shrooms Acid," and "Acid Pot Shrooms."
Reviews & Comments