EL MOMENTO DESCUIDADO (2004)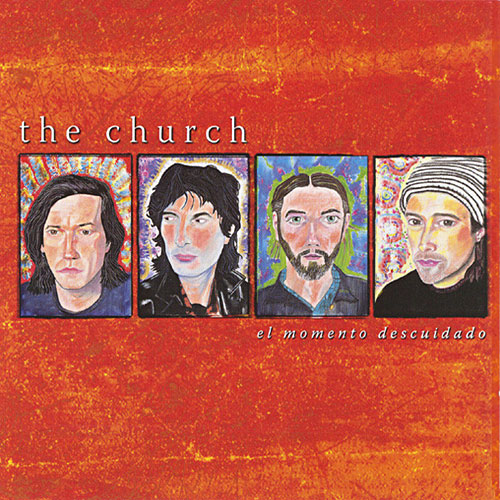 Credits
Produced by the church
Recorded at Rancom Street
  Ted Howard: Engineer
  Giles Muldoon: Assistant Engineer
  William Bowden: Mastering Engineer
Executive Producer: Kevin L. Keller
the church are Steve Kilbey, Peter Koppes, Tim Powles, Marty Willson-Piper
www.thechurchband.com
Portraits Painted by Steve Kilbey
Photography by Tony Mott
Design by Sam Hickey at Amorphous9
Releases
(rev. Jan. 27, 2019)
CD - Liberation Music BLUE073.2 (Australia) - Nov. 29, 2004
CD - Cooking Vinyl COOKCD339 (UK Promo) - Disc
CD - Cooking Vinyl COOKCD339 (UK) - July 11, 2005
CD - Cooking Vinyl COOKCD339 (USA) - July 12, 2005
CD - Cooking Vinyl/True North TND 407 (Canada) - Feb. 28, 2006
CD - Cooking Vinyl CKV-CD-4739 (USA) - July 12, 2005 - Reissue
Variant 1: Barcode: 9 325583 026867
Variant 2: Barcode: 7 11297 47392 6 - Matrix:

CKV-CD4739 sonopress + + E716901

CD - Selecta Records MBB20007 (Argentina) - 2007
CD - Liberation Music LMCD0189 (Australia) - June 19, 2012 - Reissue - retitled "Greatest Hits Acoustic" (as part of the series of the same name) - Cover
Digital Download - Liberation Music (Australia) - June 19, 2012 - retitled "Greatest Hits Acoustic" (as part of the series of the same name) - Formerly available on iTunes
Notes
This album is part acoustic, containing a mix of 5 new songs and 9 reworked favorites. It is part of the Liberation Blue Acoustic Series. Liberation Blue issued a Press Release. This album received one of five ARIA nominations for Best Adult Contemporary Album of 2005. The ARIA went to "Oceans Apart" by The Go-Betweens.
Here is the marketing blurb for this album from the church website:
A chance invitation to participate in a series of acoustic albums led the church into making this soulful and organic suite of interpretations and brand new songs. Recorded virtually live, with improvised performances, new chords, new parts and a new relaxed simplicity through which mandolins, pianos, and harmonicas insinuate themselves, certain songs like unguarded moment and metropolis once stripped of their electric pop veneer reveal themselves to be warm and familiar like the music coming from the end of a new jersey pier on a summer night. New songs like 0408 nestle amongst older numbers until eventually it all makes sense ...... a chance to see beneath the electricity.
Includes this band photo by Tony Mott: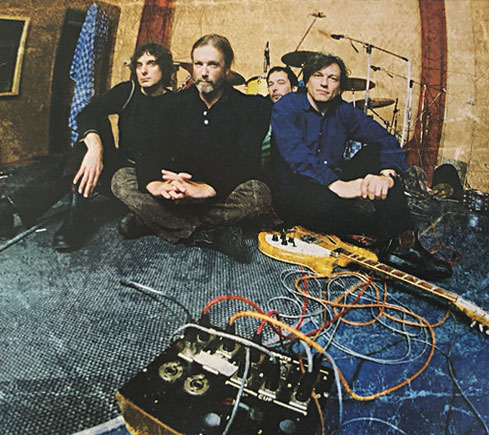 Reviews & Comments