EROS ZETA AND THE PERFUMED GUITARS (2023)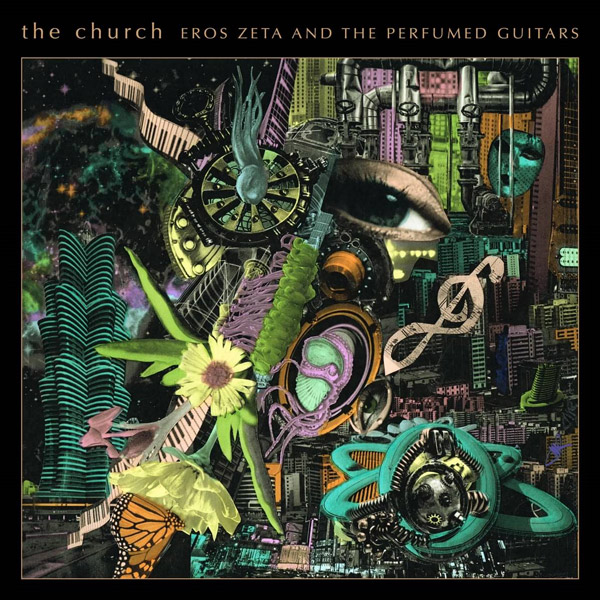 This is a companion album to The Hypnogogue, featuring 15 tracks that expand the story and mythos of The Hypnogogue.
Tracks (click a title for details)
Realm Of Minor Angels

(3:31)

 –  /
Pleasure

(4:23)

 – 
Amanita

(3:28)

 – 
2054

(5:42)

Manifesto

(4:37)

The Immediate Future

(5:50)

Sublimated In Song

(3:48)

 – 
Song 18

(4:16)

 – 
The Weather

(4:47)

Korea

(3:51)

Song From The Machine Age

(5:48)

Sleeping For Miles

(3:30)

Last Melody

(2:19)

A Strange Past

(9:43)

 – 
Music From The Ghost Hotel (3:57) (instrumental)
Releases
CD - Communicating Vessels / Unorthodox CV0088 (USA) - Sept. 28, 2023 - folded cardboard sleeve - Available exclusively at Fall 2023 US Tour shows
Notes
Future backstory in the album liner notes:
Eros Zeta and the Perfumed Guitars were formed in 2048 in Antarctic City in Antarctica. They had many hits including "Realm of Minor Angels" and "Sublimated in Song" and in all released 6 collections of music. They toured the post war world incessantly during the early 2050s and were capable on a good night of selling out concerts in most countries that still had gigs. The band were troubled with personnel and substance problems culminating in Eros Zeta's addiction to Sky and his subsequent inability to write new songs.
In 2054 he journeyed to Korea where he used the Hypnogogue to create new music. After the disastrous effects these songs created he died in a traffic accident whilst on his way to the airport to return home. The songs were thereafter prohibited in most places. In recognition of his services to Antarctican music a statue was built to honour him in the Australian Quarter of Antarctic City. The band continued on without him but to little success which led to them disbanding in 2057.