A PSYCHEDELIC SYMPHONY: LIVE AT SYDNEY OPERA HOUSE (2014)

WITH THE GEORGE ELLIS ORCHESTRA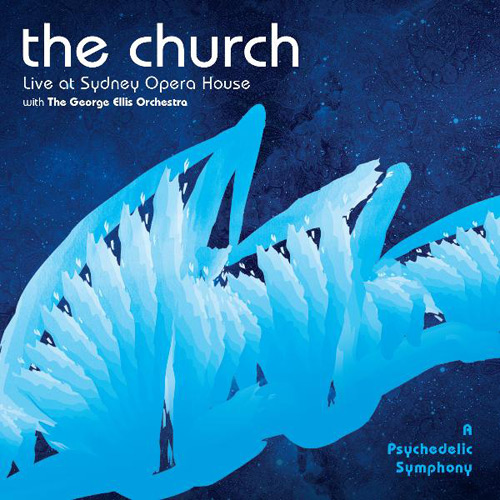 Contents
(click or tap a speaker icon to hear the track on YouTube, or a title for details)
    * Vocals by Steve Kilbey & Marty Willson-Piper.
Credits
Peter Koppes - guitars, baritone guitar, bass, keyboards, vocals
Steve Kilbey - vocals, bass, six string bass, guitar
Tim Powles - drums, percussion, vocals
Marty Willson-Piper - guitars, bass, vocals, percussion
For full credits see the A Psychedelic Symphony: Live at Sydney Opera House DVD page.
Releases
2CD - Unorthodox UNO010 (Australia) - May 16, 2014 - 6-panel cardboard sleeve with booklet
Digital Download - Unorthodox (Australia) - May 16, 2014
Notes
Short write-up at the church shop:
In April 2011, celebrating a 30 year Anniversary and recent ARIA Hall of Fame induction, Australian musical icons THE CHURCH played a spectacular sold out show at the Sydney Opera House. This Psychedelic Symphony was a one-off musical event and fan treat, featuring the bands' collaboration with conductor George Ellis and his specially assembled Orchestra. Filmed by XYZ, it is finally released on a single dual layer DVD - a timeless must have for fans and all music lovers alike. It is also available as a CD Audio-Only double set, including pullout artwork from the show night program.
"Metropolis" and "Happy Hunting Ground" were performed by the George Ellis Orchestra only.
People who pre-ordered this CD were sent a link to download the bonus track "Mr Guy Fawkes," a cover of the Dave Miller Set classic from 1969, which was also performed at the Psychedelic Symphony show (after "Happy Hunting Ground") [ rehearsal]. Because of glitches at The Church Merch, this free offer was extended through the first week of release. In his infamous 2010 ARIA Hall Of Fame acceptance speech Steve highlighted this song and even sung a few bars. Here's what Steve has to say about "Mr. Guy Fawkes":
In 1970 there was an english kid who came to our school.
he said he thought a lot of the stuff on australian radio was rubbish.
But there was one song he really really liked
and that was Mr Guy Fawkes by the Dave Miller Set.
This song should have been a hit all around the world.
The cynical cellos, the strange lyrics
the distant sad telephone voice and the dreamy acoustic guitars
the weird feeling you had when the song was over
what was that emotion? you couldn't put your finger on it, could you?
a solid gold bona fide classic Australian psychedelic classic!
The other songs performed at the show (played right before "Tantalized" in the encores) which do not appear on the CDs or DVD were "Already Yesterday," "Invisible" and "Operetta."
Includes these photos of the band members: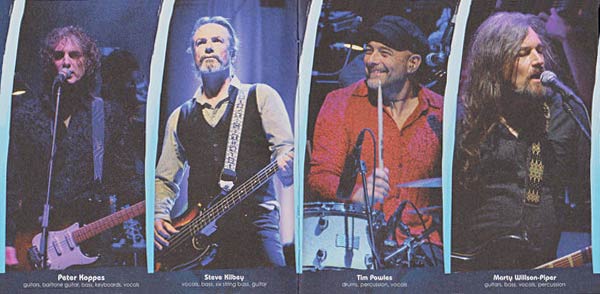 Reviews & Comments