SING-SONGS // REMOTE LUXURY // PERSIA (2001)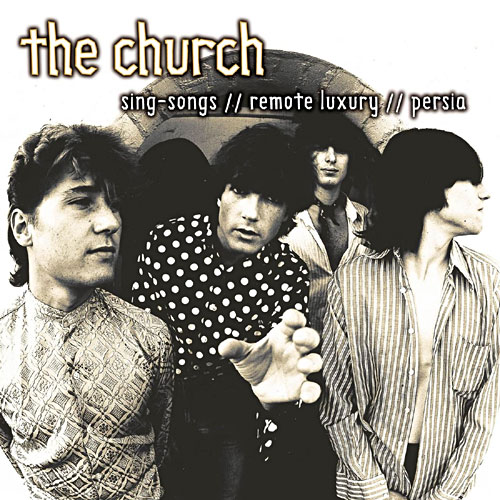 Contains all the tracks from 3 EPs: Sing-Songs, Remote Luxury, and Persia. All tracks have been digitally remastered.
Credits
Steve Kilbey - Vocals, Bass, Bells, Keyboards
Marty Willson-Piper - 6+12 String Guitars, Vocals
Peter Koppes - Guitars (Lead and Slide on Sing-Songs), Vocals
Richard Ploog - Drums, Percussion
All tracks recorded at Studios 301, Sydney, Australia.
Digitally remastered by Don Bartley at Studios 301, Sydney, Australia, August 2001.
Releases
CD - EMI 7243 5 35583 2 1 (Australia) - October 15, 2001 - Remastered
CD Run-Out Groove Message
  Laser-etched around the center of the CD: ... IT'S A GLUE
This message is a play on the name Vogiatzoglou. Vicky Vogiatzoglou was the woman at EMI in charge of this and other Church remastered reissues that were released from 2001 to 2005.

Notes
Booklet contains reproductions of the original front and back covers of all three EPs, plus this old photo of the band, c. 1981: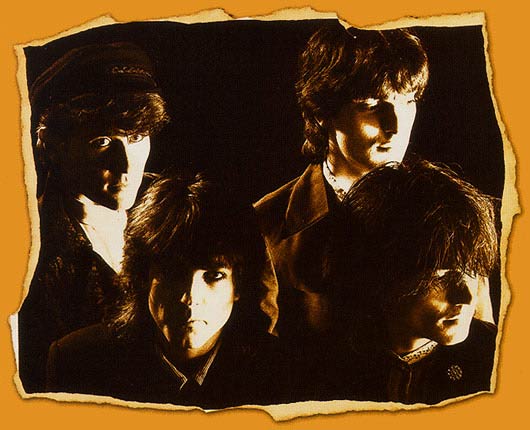 Reviews & Comments