THE GAF DEMOS (2002)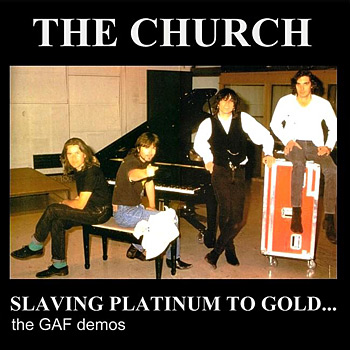 This is a collection of demos recorded by The Church during the Gold Afternoon Fix sessions. The source for these songs was an audio cassette that was sold on eBay to fellow fan Daniel Watkins (March, 2002). It was subsequently re-mastered by Edgar Aldrett and released on CD-R FREE to fans on the Seance mailing list and Hotel Womb bulletin board. Later, Daniel shared these tracks online as MP3s.
|
Tracks
(click a title for details)
Releases
Notes
Tracks 1 through 11 appeared on Gold Afternoon Fix. Tracks 12 through 18 appeared on A Quick Smoke At Spots. Track 19 (Wardance) was never officially released.
These songs often sound a bit different from the officially released versions, and the lyrics are occasionally different. Click on a song title for a lyrics comparison.
Reviews & Comments