LIVE AT THE KNITTING FACTORY 1988 (2000)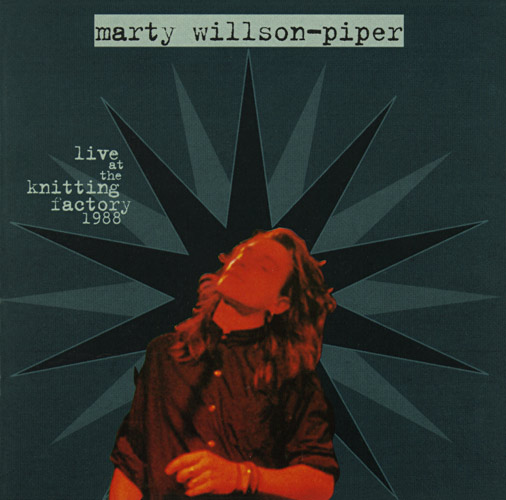 * "The Air Between Us" is a Dare Mason song.
Credits
Marty Willson-Piper - Lead Vocals, Acoustic Guitars
Dare Mason - Electric and Accoustic Guitars, Harmonica, B/Vocals, Lead Vocal on "The Air Between Us"
Sound by Ramona
Mastered by Demien Bannister and Robert Rankin Walker, March 23, 2000
Photos by Todd and Patti
Graphic Design by Kurt Hoffman at Alien Feedings
Releases
Notes
Recorded in New York City, 1988.
Limited issue - originally sold only at Marty's 2000 US tour stops.
Reviews & Comments