BACK WITH TWO BEASTS (JAMMED II) (2005)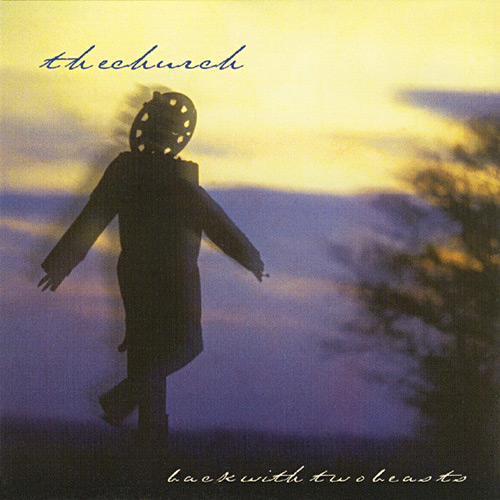 This on-line only release is the follow-up to 2004's Jammed and a companion album to 2006's Uninvited, Like The Clouds.
Credits
played, written and produced by the church
the church are:
steve kilbey / peter koppes / tim powles / marty willson-piper
additional piano david lane
additional guitar jorden brebach
engineered by david trump and jorden brebach
additional production jorden brebach and steve kilbey
mixed by jorden brebach at the orange room
recorded at spacejunk / and the orange room
mastered by bob scott, dodgy sound
scarecrow photo by colin garratt
design by rachel gutek @ guppyart
thanks to klk
management: admin@thechurchband.com
Releases
CD - The Church [no catalog number] (Australia) - Nov. 4, 2005
CD - Unorthodox UNO 005 (Australia) - Nov. 27, 2009 - Reissue in gatefold cardboard sleeve - Cover
Notes
Album announcement on the Church web site:
strange new record
from another universe
from the other tomorrow
songs spells fragments
brand new stuff
music singing
guitars!
hear the drums beat and the bass throb
oh those heavy light words
oh those cascading electronic mists
tune in
in wonder
from the ultc sessions baby
alright!
Reviews & Comments