The Original Shadow Cabinet
Created by Brian Smith in 1995, this was the main source for Church news and information for many years.
Files retrieved from the Wayback Machine, unfortunately not everything was recoverable.
A lot of the content has been superseded by the discography website.
Reproduced with Brian's permission.

Visit the band's official site
Who Are The Church ?   What Have They Released?    A Church Biography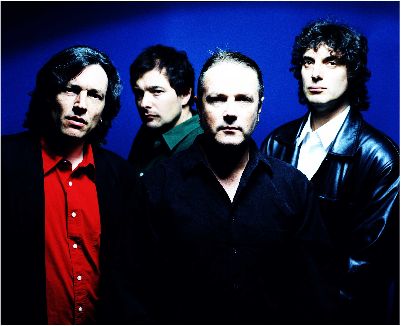 All the information that you'll need, including lyrics, tab, a complete discography, FAQ and more.
Pictures, sound samples, videos, poetry and more.
Read about all the Church albums, solo albums and collaborations with other artists.
An extensive collection of interviews with The Church. If you have any interviews that aren't yet on the site please send them in.
Reviews and opinions on various Church releases.
Anecdotes and stories from people about experiences they've had which relate to The Church.
Shadow Cabinet was created by Brian Smith in June 1995 in order to share some pictures I'd taken of the band. It led to marriage !
---
Return to Discography Archives index