STEVE KILBEY & THE WINGED HEELS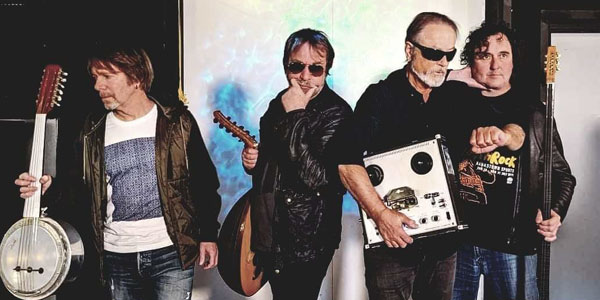 THE HALL OF COUNTERFEITS (2021)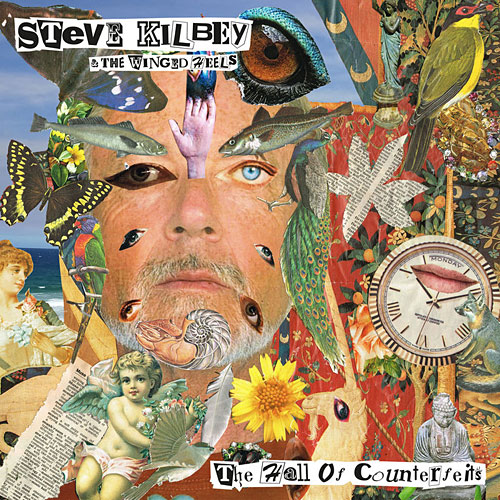 * Listed as "Horizon Meets The Ground" on many online services.
Credits
Steve Kilbey - Vocals, 12 string guitar, electric guitar, bass guitar, percussion, keyboards
Barton Price - Drums, percussion
Roger Mason - Piano, organ, cello, nyckelharpa, lap dulcimer, hammered dulcimer, bowed dulcimer, Japanese key harp, octave mandolin, Irish accordion, mellotron, hurdy-gurdy, synthesizer, psaltery, percussion, backing vocals
Gareth Koch - Cümbüs, yayli tambur, oud, classical guitar, flamenco guitar, bass guitar, electric guitar, keyboards, percussion, backing vocals
Reuben Alexander - Harmonica
Taras Jones - Harp
Rachel Poh - Backing vocals, photography
Produced by Steve Kilbey
Co-produced, Engineered, Mixed by Andrew Beck
Recorded at Damien Gerard Studios West Gosford
Mastered by William Bowden
Executive Producer: Jason Comerford without whom this record would not have been made.
Big thanks to Marshall Cullen for everything.
Roger would like to very much thank Jo Forster for all her valuable assistance.
Collage by Christiana Monored
Layout by Jamie Coghill
Releases
(rev. June 27, 2021)
CD - Foghorn Records FOG546 (Australia) - June 4, 2021
Streaming & Digital Download - Foghorn Records - June 4, 2021 - Available on multiple services
2LP - Black Gold Records BG074 (Israel) - Dec. 21, 2021 - Limited Edition of 500: 200 red vinyl, 300 black vinyl
Notes
Pre-orders came with an autographed photo and a bit of hand-written lyrics.
Reviews & Comments