REMINDLESSNESS (1990)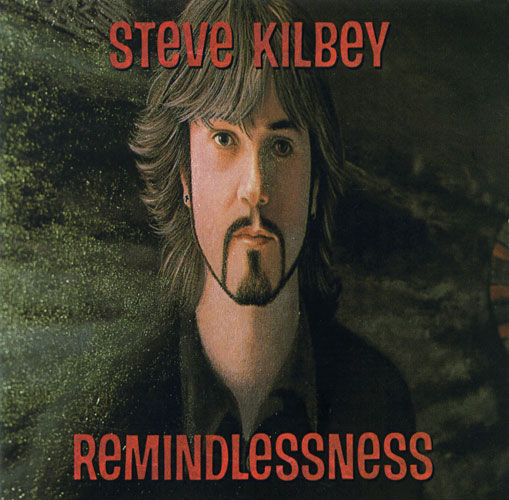 * Not on Red Eye CD release
Credits
Played, Engineered, and Produced by Steve Kilbey
Special Guest Stars:
  Karin Jansson - Vox on 'The Neverness Hoax', 'Vanishing Act' & 'Danielle'.
  Isadora Telambi - All saxophones and voice on 'Some Lysergic Africa'.
  Peter Koppes - Guitar on 'Danielle' & 'Soul Sample'.
  Violinda - Violin on 'The Neverness Hoax', 'Liquid', 'Danielle', 'Life's Little Luxuries' &
    'Celebration of the Birthday of the Elephant God'.
  Pryce Surplice - Programming on 'Liquid' & 'Elephant God'.
Mixed by Paul Simmons & Steve Kilbey.
Mastered by Sir Donald Bartley.
Cover Painting by Alan Muller [misspelt as "Mueller" in liner notes]. - Original Painting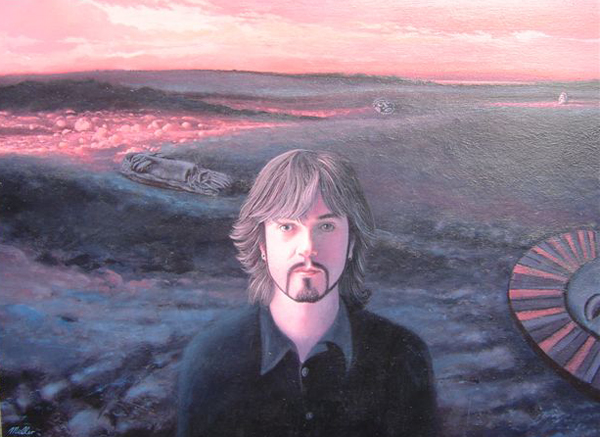 (Info)
Photography by Geoff Aitken.
Art Direction by John Foy
Releases
2LP - Red Eye RED LP 11 / Polydor 843 534-1 (Australia) - July 15, 1990
2CASS - Red Eye RED MC 11 / Polydor 843 534-4 (Australia) - July 15, 1990 - in double cassette pack - Photo
CD - Red Eye RED CD 11 / Polydor 843 534-2 (Australia) - July 15, 1990
CD - Karmic Hit KH011 (Australia) - July 8, 2002 - Remastered, with new packaging Front
CD - Second Motion Records CD SMR 0184 (USA) - May 18, 2010 - Digipak - Included in the Monsters n Mirages box set.
Digital Download - Self-released (Australia) - Available on Bandcamp
Vinyl Inner Groove Messages
  Side 1: WE LIVE IN THE VOID OF METAMORPHOSES
  Side 2: $ILVER EVENING $HOT
  Side 3: CALLING DOWN BAAL AND ZEUS.....
  Side 4: IF YOU PLAY THIS RECORD BACKWARDS YOU'LL FUCK YOUR NEEDLE
  These are also printed inside the spine edge of the 2002 Karmic Hit reissue tray liner, except the 4th phrase is altered:
    IF YOU PLAY THIS CD BACKWARDS YOU'LL FUCK YOUR LASER

Notes
Bandcamp write-up:
18 dreamy tracks which meander across your subconcious and gently absorb you into their bizarre world of prostitues, drugs and confused religious figures.
Sleeve includes some prose/poems, one defining Remindlessness, and another about Erskine the magician, plus the following:
THE MASCULINE SHALL ALWAYS CONTAIN
THE FEMININE
AND THE FEMININE SHALL ALWAYS CONTAIN
THE MASCULINE
AND THE PLURAL SHALL ALWAYS CONTAIN
THE SINGULAR
AND THE SINGULAR SHALL ALWAYS CONTAIN
THE PLURAL
Karmic Hit reissued this album on CD in 2002 with the tracks "Random Pan" and "Pain in My Temples" restored. In their announcement, from May 6, 2002, this is how they described it:
18 stunning, beautiful and otherworldly treasures that haven't been available for 12 years, now beautifully remastered and with two tracks left off the last CD version. Hear this stunning work in it's entirety, as it was intended. If you haven't heard this album (originally a double when release on vinyl) you are in for a treat. Prepare to be transported into the world of SK.
This is the first in our SK remasters, we eagerly await them all.
These extra liner notes appeared in the 2002 Karmic Hit and 2010 Second Motion versions:
Remindlessness was recorded mid 1989 in a spare bedroom in Sydney on an 8 track Tascam reel to reel. I would fill all eight tracks and then take them down to Fat Boy studios, where they had the same tape machine and bounce down onto 2 tracks, leaving 6 to record more overdubs. Unfortunately I wasn't always as careful as I might have been, and a lot of things got lost in the process. I guess my ambition outweighed my technical prowess ...some of these songs have bazillions of tracks on them. sometimes to no avail.
a lot of the album was recorded using a you-beaut new sampler, which accounts for the radical difference between this and the solo records preceding it.
Notable guest appearances by Peter Koppes and Violinda; whom did all her parts in one 3 hour manic session of crazed impulsive overdubbing.
The cover was done by Alan Muller (his name misspelt on the original version) and it was intended as an entry in a famous Australian portrait contest... it should have won first prize.
Pryce Surplice was invaluable in helping to compose and program the music to Liquid and Elephant God... we had two machines synced up and the power spikes wiped out everything thrice.
two tracks left off the first cd ar now replaced in their rightful order, making this the first time to hear the whole thing, as planned, on CD. please enjoy this remastered golden oldie, the first in a planned KH reissue series...
S. K.
There are a few problems with the 2002 Karmic Hit reissue. Due to screw-ups in production, tracks 14 and 15 are merged together as one track, as are tracks 16 and 17 (these problems carried over to the versions uploaded to YouTube on July 23, 2019, by The Orchard Enterprises). In addition, Peter Koppes' name is misspelt (as Peter Kopers). Also, the cover was darkened, removing all of the fine detail and intrigue of the original painting.
There is a brief bit of backmasking at the beginning of "Vanishing Act," which when digitally reversed sounds like "The dream kings" [Vanishing Act Backmasking]. Another at the end of "Goliath" when reversed sounds like "Can't find Australia" [Goliath Backmasking].
Reviews & Comments
NO SUCH THING EP (1990)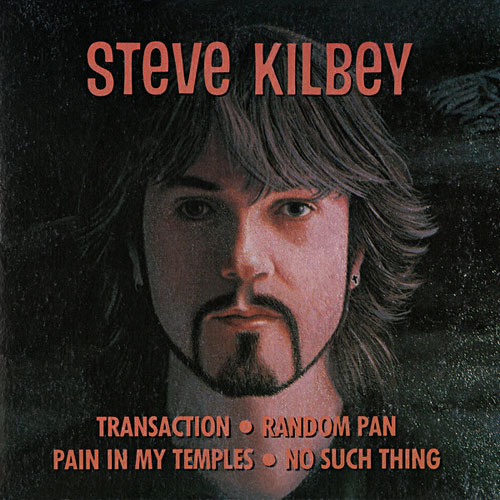 Releases
CD - Red Eye RED CD EP 20 / Polydor 877 343-2 (Australia)
Reviews & Comments