MONSTERS N MIRAGES (2010)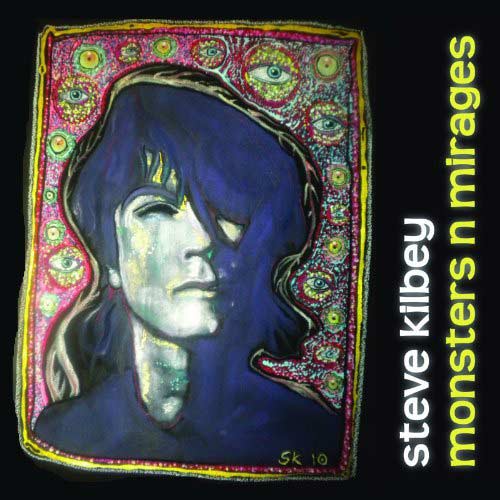 "In celebration of the church's 30th anniversary, we are proud to announce a full remaster/reissue campaign for frontman Steve Kilbey's entire solo catalog. This starts with 1986's debut solo album Unearthed to 2001's Dabble, all digitally remastered and available in newly formatted digipak packaging. Eight CDs in total. This limited edition (1,000 copies only) 8-disc Box Set entitled monsters n mirages also includes a 28-page booklet with Kilbey writing extensive liner notes on every album, as well as 28 exclusive rare tracks from two discs entitled Artifacts and Freaky Conclusions that are not available as individual titles and only here to this limited release. All Individual titles will be available ongoing after this Box Set is sold out. Church fans are super hard-core collectors therefore this Box Set will go extremely fast so be sure to reserve a copy right away to ensure you will not be left empty handed!" - Second Motion Records
Containing the following albums:
(click a title for details)
Releases
8CD Box Set - Second Motion Records CD-SMR-018 (USA) - May 18, 2010 - Limited Edition of 1000
Notes
These albums, except for Artifacts, are reissues of the earlier Karmic Hit releases and reissues. Remindlessness even has the same track snafus that were on Karmic Hit KH011 (two pairs of songs are merged into single tracks on the disc).
Those who pre-ordered this box set received links to download MP3s of 2 sets of Kilbey's Bedroom Demos (from the late '70s/early '80s) and his 2008 album Painkiller, as well as the monsters n mirages booklet (proof) in PDF format.
Reviews & Comments