MOAT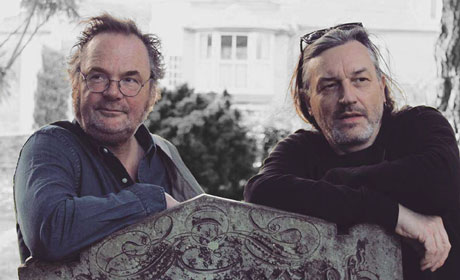 MOAT is a collaboration between Marty Willson-Piper and Swedish composer/multi-instrumentalist Niko Röhlcke (Weeping Willows).
MOAT (2013)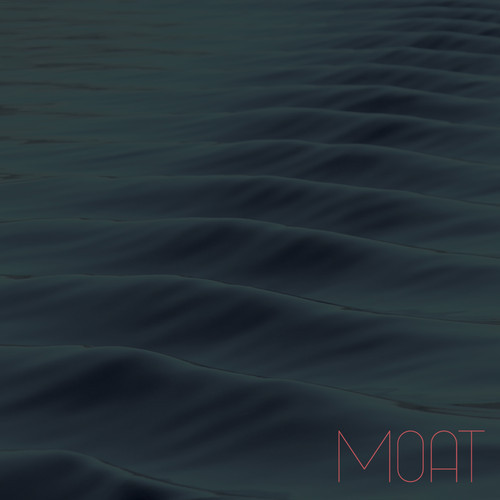 Tracks

  Media

1.
Let Me Go

(3:19)

2.
A Murdered Swan

(5:34)

3.
If I Had A Dream

(3:58)

4.
Try And Make Sense

(5:05)

/
5.
Please Please Please

(7:30)

6.
Felice

(3:25)

7.
The Sound Of You

(3:47)

8.
Lovestar

(5:01)



Credits
Marty Willson-Piper: Vocals, 12 String Acoustic Guitar, Electric Guitar
Niko Röhlcke: Acoustic Guitar, Electric Guitar, Baritone Guitar, Slide Guitar, Pedal Steel, Toblephone, Mandolin, Keys, Pocket Piano, Electric Piano, Accordion, Organ
Malin-My Wall: Violin, Electric Violin, Cello
Torbjörn Svedberg: Vibraphone, Marimba, Glockenspiel, Percussion, Accordion
Sigge Krantz: Bass
Anders Graham Paulsson: Bass
Anders Hernestam: Drums
Erik Nilsson: Drums
Rafael Sida Huizar: Percussion
Mia Marin: 5 String Violin
Mikael Marin: 5 String Viola
Leo Svensson Sander: Cello
Jonas Wall: Tenor Sax, Flute
Jonas Lindeborg: Trumpet
Mats Äleklint: Trombone
Tiare Helberg: Backing Vocals on "Let Me Go," "A Murdered Swan," "Please Please Please" and "Lovestar."
Recorded by Sigge Krantz, Niko Röhlcke & Torbjörn Svedberg
Mixed by Sigge Krantz & Niko Röhlcke
Mastered by Classe Persson
Produced by Sigge Krantz, Niko Röhlcke & Marty Willson-Piper
Executive Producer Göran Petersson
Art and design by Tiare Helberg assisted by Rachel Gutek
Cover Photo by Marty Willson-Piper
Innersleeve and LP label photos by Tiare Helberg (Uplands Väsby, Sweden)
All songs written by Marty Willson-Piper & Niko Röhlcke
("Please Please Please" co-written with Torbjörn Svedberg)
Releases
LP - Brus & Knaster AB 024 (Sweden) - Oct. 2, 2013 - 180 gram vinyl
CD - Brus & Knaster Brus 024 (Sweden) - Oct. 2, 2013 (free with LP)
Digital Download - Brus & Knaster AB (Sweden) - Oct. 2, 2013 - Available at Amazon and Apple Music
Notes
Marketing write-up:
MOAT is a collaboration between guitarist/singer and songwriter Marty Willson-Piper and composer/multi-instrumentalist Niko Röhlcke.
Marty has an international career spanning over 30 years, he's been a successful guitarist, bassist, singer and songwriter. He is a long time member of Australian psychedelic art rock band the church, former member of gothic folk pop hipsters All About Eve and seminal punk heroes The Saints. Marty has a long history with Sweden having lived in Stockholm for 10 years.
Niko is a talented guitarist/multi-instrumentalist. He is a member of Swedish indie pop rock band Weeping Willows. Niko has composed music for film, TV series and The Royal Dramatic Theatre in Sweden.
The idea for the collaboration between these two artists was that of producer/engineer Sigge Krantz. Knowing the work of both Niko and Marty, he imagined that together they would be able to create something special. Sigge loved Marty's last solo release 'Nightjar', but as Marty played most of the instruments, Sigge's idea was to make an organic record using a band, whist combining Niko and Marty's creative vision and talents.
In the Swedish autumn of 2010, Sigge introduced Marty and Niko, and the project was on its way to becoming a reality. They spent a few weeks at Niko's house in the country writing together. They met again the following summer of 2011 to do a second writing session. This coincided with the Weeping Willows tour and Marty guested with them on stage at Orionteatern, Stockholm.
The MOAT album was recorded during the summer of 2012 beside a beautiful lake in a wonderfully restored Gamla Tvätteriet. This album captures the fusion of sparse Scandinavian beauty and English folk sensibilities, filmic and evocative.
The MOAT project reunites old friends with Marty, Weeping Willows drummer Anders Hernestam and Anders Graham Paulsson on bass. Anders H played on Marty's fifth solo album 'Spirit Level', whilst Anders GP used to run Marty's Stockholm studio. Special guests on the album who will also perform in the live line-up include virtuoso Malin-My Wall on violin, maestro percussionist Torbjörn Svedberg and Swedish-Polynesian chanteuse Tiare Helberg.
MOAT LP comes beautifully packaged on 180 gram vinyl with a free cd.
"Try And Make Sense" was used in the Swedish police television drama "Arne Dahl" in the final episode of series one, entitled "Europa Blues".
POISON STREAM (2020)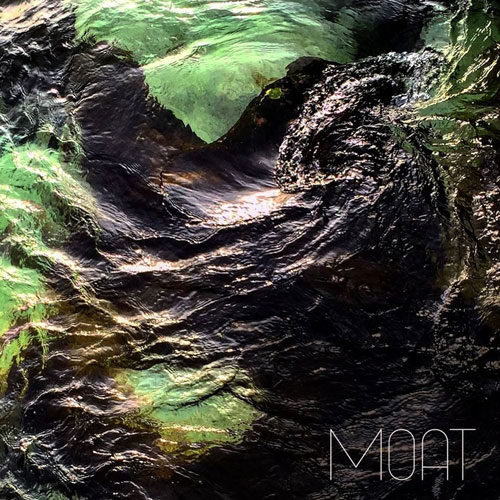 Expected in 2020 on Schoolkids Records.
Partial Preliminary Credits
Marty Willson-Piper: Vocals, 12 String Acoustic Guitar, Electric Guitar
Niko Röhlcke: Acoustic Guitar, Electric Guitar, Baritone Guitar, Slide Guitar, Pedal Steel, Toblephone, Mandolin, Keys, Pocket Piano, Electric Piano, Accordion, Organ
Eddie John: Drums
Olivia Willson-Piper: Violin, Cellolin
Cover Photo by Jan Axel Uddenfeldt